TEXT EDITING AND PROOFING
High speed, low-cost and letter perfect.
Global expertise, local knowledge
We offer precision document checking in over 60 languages. Despite this worldwide range you will be looked after at every stage like you're just next door.
Whether it's a legal contract, a report to your stakeholders or the dissertation for your PHD, some documents are too important to leave to chance. When every mistake will cost you, let us save you.
Our bank of subject experts ensure a letter-perfect result, no matter how technical or complex your work, and our team make sure you get exactly what you need.
Stay hands on: Work alongside us as we shape and guide your project together
Go hands free: Let our team manage it all while you focus on other priorities
When your documents could make or break you, let easytextcheck save you.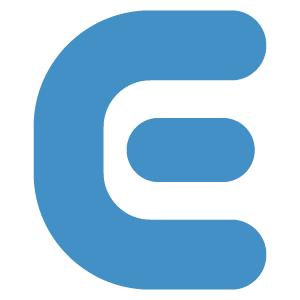 We've been making document editing fast, easy and affordable for 18 years.
Download Our Brochure
BRIDGING LANGUAGE BARRIERS AROUND THE WORLD
---
Expert Editors
Experienced professional linguists with proficiency in a wide range of fields
Global Reach
Worldwide pool of language experts who can provide editing in more than 60 languages
Fast Turnaround
Our unique job matching and assigning system ensures short delivery times
Spelling errors or awkward sentences can disrupt the reader and lead to customers not engaging, investors rejecting proposals or staff struggling with training materials. All of these can damage your brand and cost you time and money.
With easytextcheck your documents are managed by one of our professional linguists.
Each member of our team has at least five years of experience in business editing. Your editor will be a native speaker of the language required and will have worked in your sector, ensuring precise, expert and fluid writing.
Annual Reports ∙ Press Releases ∙ Marketing Materials ∙ Training Materials ∙ Budgets ∙ Stock Reports ∙ Projections ∙ Financial Analysis
QUALITY ASSURED
We continuously work to make sure our editors maintain the highest standards, screening on recruitment and at regular intervals.
We know your reputation matters, ours does to, and it relies on us delivering the very best.
We offer unrivalled editing services for research papers and theses, ensuring the grammar, spelling and readability in your submission are to the highest standard.
Each member of the team has at least five years experience in academic or scientific manuscript editing and many are published experts in their own right.
When your future depends on it, and a few tired typos are the difference between first-class and second-best, let us ensure you present your work in the best possible light.
Dissertations ∙ Theses ∙ Research papers ∙ Academic projects ∙ Manuscripts ∙ Textbooks ∙ Teaching materials ∙ Creative works
THE DIFFERENCE
Editors need to be fluent in both language and subject, otherwise intended corrections can lead to text becoming difficult to read or even changing in meaning.
Protect your work
With native speakers, subject experts and our diligent support team, we make sure your proof is of the very highest quality in any language.
Our legal editors are diligent and meticulous, providing the letter-perfect accuracy that legal documents demand.
We cover commercial, civil, criminal, banking, copyright and intellectual property law, including court documents, witness statements, corporate contracts evidence and more, all treated with absolute confidentiality.
We also offer sworn proofs by certified professionals where required.
Corporate documents ∙ Contracts ∙ Treaties ∙ Patents ∙ Articles of incorporation ∙ Sureties ∙ Licences ∙ Privacy policies
INFORMAL OR TECHNICAL
From easy-to-read articles to precise and demanding scientific texts, we deliver exact proofing and editing to deliver clarity and accuracy.
With the commitment of our passionate team you're in safe hands no matter how niche or universal your requirements.
From narrative dissertations to exacting theses, academia covers a huge range of subjects and styles; happily, so do we. From the beauty of a creative work to the precision of technical course materials, when you need to get it right, we've got you covered.
Every subject has its own set of technical terms with unique and unusual meanings. With a background in the subject, your translator will be comfortable with these terms and able to eliminate mistakes, however complex the material.
Dissertations · Theses · Research papers · Academic projects · Manuscripts Textbooks · Teaching materials · Creative works
PRICING
We have a 'no hidden charges' promise, making it easy and fast to check your price, get in touch and get it done. Move at the speed of commerce with easytextcheck.
QUESTIONS & QUOTES
If you need information, have questions or just want to get started, our door is open!
Use the form and we'll respond within one working day.
By sending you agree to our Privacy Policy